At last.... I got around to choosing/accepting my new affiliates. I had about 13 entrants, but I'm starting slow, so I've accepted a total of the 7 most qualifying to start off with. I do hope for 3 more and ten call it quits.

Here are the my new affiliates with their blog info:


An Addicted Book Reader
Adrienne at
An Addicted Book Reader
focuses on reviews, book covers, books she wants, and many other random bookish things. Blogging has become a part of her everyday life, she couldn't imagine my life without blogging or connecting with other book bloggers : )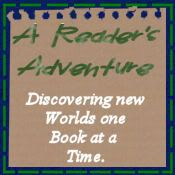 A Reader's Adventure
Mariah at
A Reader's Adventure
focuses mostly on Young Adult books, getting the word out there about her opinions on the many wonderful YA books out there.
Leilani Loves Books
Leilani at
Leilani Loves Books
reviews books from YA to romance. She will have a post or two about my life occasionally, with contests and author interviews.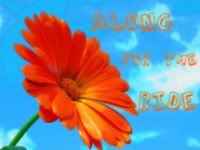 Along for the Ride
Sara at
Along for the Ride
has everything to do with YA books! She does YA book reviews (with an occasional adult crossover), the weekly memes such as IMM, TT, WoW, and the book blogger hop. And just recently, she started doing contests. :)
Dahlia's Electric Mind
Dahlia at
Dahlia's Electric Mind
is all about YA books, with a few mid-grade ones thrown in. She tries to do a review a week, along with a few other features, and sometimes talks about the books she's writing.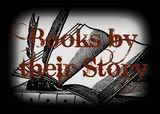 Books by their Story
Diana at
Books by their Story
tries to keep us up to date with bookish stuff that goes on and along posting YA reviews every spare moment she gets.
+
I personally asked Ally at
I Have a Dream
to become affiliates with me.
So, these are my new affiliates for now at least. For all the others who entered, I'm still viewing your sites and becoming more familiarized with them. I'll still be picking more, but for now your links will go on my regular blog roll.
If you'd like to become an affiliate with The Book Shopaholic you can fill out
this form
. More info
HERE